Hello, my name is Antonio Jarosso. I am an experienced photographer and for more than fifteen years, I have shot for well-known brands and magazines in London, Moscow, Milan and Eastern Europe. In addition, I offer personal photo shooting. Confidence comes alongside experience, mine has grown up tremendously during all these years so I believe I own strong skills as in photoshoot arrangement so in achievement of excellent results in final images.
In fact, that is the main rule in my work - final images must be perfect, beautiful, unforgettable, they should satisfy my clients and remind them about their most superior celebrations.
I have a nice team of well-qualified make-up artists and stylists. Therefore, if you organize your event and get lost in the choice of attire, style, or just simply want to look perfect at your celebration, we can help you in this way.
I am shooting in Italy and around all Europe.
---
Reviews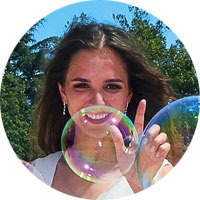 Yulia
Masterpiece! Thank you for your patience and such incredible work. Photos are very beautiful! Thank you, thank you.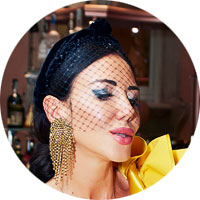 Irene
Super! Super!! The last photo — superb!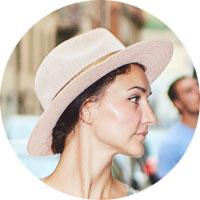 Darya
I have seen photos yesterday, so many smiles and positive caused me! Thank you very much! Such bright memories.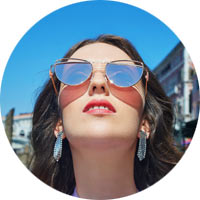 Anastasia
Wow, Antonio! Awesome pictures! Сould not stop wiewing! Very colorful and viewpoint was amazing! Thank you so much! With glasses in general a bomb of a photo!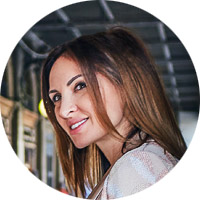 Yana
Thaaaaanks! I'm sure we'll see you again. It's very easy 'work' with you.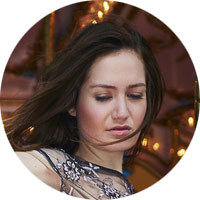 Mary
Photos are just magical - heartfelt thanks to the real master of his craft. Works inspirational: kinds, emotions, life in photos - everything is super. The approach is really special - for that a special thank. :-)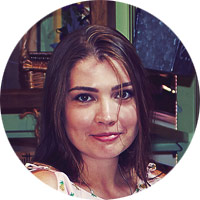 Kate
Antonio, thank you very much! The photos are very beautiful and in a big quality, and live, what is most important. :-)
I'm very glad that Rome will now be remained in memory in this way.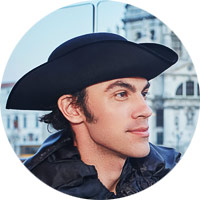 Ruslan Migranov [Fashion historian, stylist]
Antonio, great thanks for shooting in Venice! Is was a magical adventure! See you soon!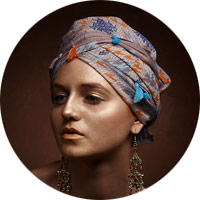 Yana
Too often people asking me in selecting a photographer. If you want to have a nice glossy masterpieces, absolutely that's Antonio. Real vision of the picture, understanding of what you whant to have in final, he guesses it at once. Successes, new ideas and more interesting projects for you. Rejoice! :-)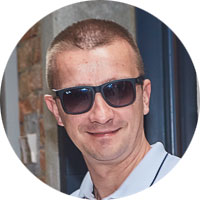 Adriano
I am very grateful for the shooting. It was an important part of our life. It turned out very cool!

Alisa Krylova [Mrs. Globe 2011]
You good at catching up on a mood. You really cool shows an emotions, I like it.
Irene
We are very glad that found you. We was very pleased to work with you. You don't have any troubles, nothing broken, nothing changes, everything was well. You was really ready for our wedding, as we haven't ready yet. It was the impression that it's an your wedding, and you was finally ready for that. Very thanks that you was well organized and shooted our story. Euphoria certainly evaporate and we will take our album just after five years. But I know it recalls us about this bright day, and we remember you with a kind word. :)
Sophie
I thought that chosen good photographer, but it turned that you are the best one. Photos you've made, unbelievable. I like how you work, and photos is great. Cool, thanks.

Nariman
I'll say that: do not pursue quantity. Just select some points on a one location and plan your photoshoot there. Show that location for Antonio and trust him. Result will be stunning. Antonio, you awesome dude

Oksi [Singer]
Great, thanks for photos!

Kate
Just want to say you thanks for those wonderful photos, one more time. That day was really speedy and all the moments was raced through me so I did not have time understand what have happened. And now I've just experienced this day again in slow motion. That's great that we printed the album. Those photos looks warm and lovely. Thanks again and wish you a lot of customers. I'll recomend you for all people I know.
Mary
It was my first wedding and you have been my first photographer. I have no experience of that before. And I like it. If i would like to repeat that again? Yes of course! So, except jokes, realy very nice photos. Girls, he makes wonderful photos.

Sergio
How I chose you? I liked the site and how you work, Olga liked photos in your portfolio. Have I liked the result? Of course. Wife is excited, it means everything is perfect.